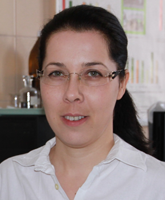 Address

Institute of Parasitology, Slovak Academy of Sciences, Hlinkova 3 / Puškinova 6, 04001 Košice, Slovakia
E-mail
Phone

ORCID: 0000-0002-9615-9870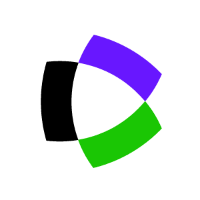 Web of Science Researcher ID: X-2757-2018

Scopus Author ID: 12784646500
Scientific interests
Morphological identification and taxonomic classification of free-living and plant parasitic nematodes.
Qualitative and quantitative evaluation of nematode communities.
Geographical distribution of soil nematodes in different types of agro-ecosystems and natural ecosystems.
Nematodes communities as bio-indicators of quality and stability of soil environment.
Primary and secondary succession of soil nematodes, effect of various factors on disturbance of ecosystems and bioindication of that disturbance by soil nematodes (pesticides, natural disasters etc).
Work experience
2011-present
senior researcher; Institute of Parasitology of the Slovak Academy of Sciences (SAS), Košice, Slovakia
2007-2011
researcher; Institute of Parasitology, SAS, Košice, Slovakia
2003-2007
Ph.D. student; Institute of Parasitology, SAS, Košice, Slovakia
Education and training
2011
Qualification IIa (senior researcher)
2003-2007
Ph.D. study at the Institute of Parasitology, SAS, Košice, Slovakia;
Degree Ph.D. awarded by the Presidium of the Slovak Academy of Sciences;
Specialization – Parasitology
1998-2003
Degree Ing. (equivalent to a Master of Science in engineering) awarded by the Faculty of Agrobiology and Food Resource, Slovak University of Agriculture in Nitra, Slovakia; specialization – Plant Protection
Working stays abroad
October 2007
May 2010
Institute of Soil Biology, Biology Centre, Academy of Sciences of the Czech Republic, České Budějovice, Czech Republic
October 2009 – March 2010
Institut of Developmental Biology and Cancer (IBDC) University of Nice Sophia-Antipolis v Nice, France
June 2010
Short Term Scientific Mission, COST 862, University of Plovdiv Paisii Hilendarski, Bulgaria
August 2012
Ghent University, Department of Biology, Nematology Unit, Ledeganckstraat 35, 9000 Ghent, Belgium
September – October 2012
NemaLab-ICAM, Dept. Biologia, Universidade de Évora, 7002-554 Évora, Portugal
October 2015
Department of Zoology, Hungarian Natural History Museum, Department of Zoology, Baross u. 13. Budapest, H-1088 HUNGARY
Memberships
Member of the Slovak Society of Parasitology